ortnite, being one of the biggest and most popular battle royale games, already has over 350 million registered players. With next-gen consoles on course for release later this year, Epic Games are now preparing their creation to be ready for the new hardware systems. It will only add more to the game's immense popularity and expand its player base further.
In a May 13 blog, developers announced that Fortnite will be available on Sony's PlayStation 5 and Microsoft's Xbox Series X consoles at launch. "Today, we're excited to confirm that Fortnite will be headed to next-generation consoles at launch. We'll be sharing more specific details in the coming months as we get closer to launch," they said.
This means if there are no delays, Fortnite fans can play their favorite game on the next-gen consoles by November or December 2020. Moreover, Epic also revealed its new game engine, Unreal Engine 5, dedicated to designing next-gen titles. Thus, we will also see a next-gen Fortnite powered by the new game engine sometime in 2021.
Fortnite on next-gen console hardware
Fortnite is coming to next generation consoles

Read more here: https://fn.gg/FortniteNextGen 24.4K8:34 AM – May 13, 2020Twitter Ads info and privacy4,318 people are talking about this
According to Epic Games' blog, there won't be a new version of Fortnite for Xbox Series X and PlayStation 5. Instead, it will be the same Fortnite we all know and love. Not only will it be ported over to the next-gen hardware, but also optimized heavily. It will ensure the game runs best and is ready to take full advantage of new hardware and features on next-gen consoles in time for Unreal Engine 5's launch in 2021.
"While we can't share specifics at the moment, more powerful hardware will allow us to improve performance and visuals. At launch, the version of Fortnite we release on next-gen consoles will be built with Unreal Engine 4. We will migrate Fortnite to Unreal Engine 5 in mid-2021," the company added. Fans, be ready for a chunky graphical update for your favorite game next year!
This will be possible because of the immense hardware and software capabilities the next-gen consoles provide. Driven by the ultra-fast SSDs and supported by the graphical and performance benefits the new CPU and GPUs enable, Fortnite will indeed get massively overhauled.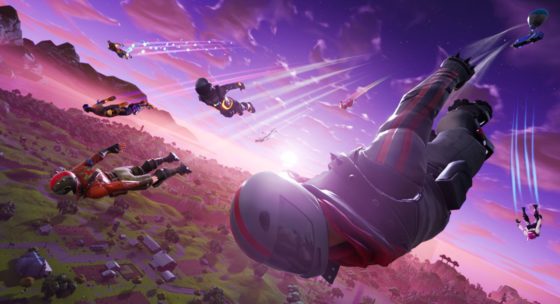 What happens to progression and cross-play?
Nothing to worry about that either! The developers will ensure cross-progression and cross-play across different console generations and platforms. Your account, its progression as well as purchased items will carry over.
Furthermore, Epic free v buck generator also intends to support cross-play across all platforms, current and next-gen consoles included. They also confirmed to "continue support for existing platforms in tandem with our support for next-generation consoles."
Thus, Fortnite will continue as an exhibition of what Epic Games can do. From revamped graphics and technology to cross-platform matchmaking and huge-scale live events, Fortnite will continue to spellbind us with its inclusion into the category of next-gen console games running on Unreal Engine 5.